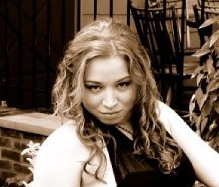 In venues such as the legendary Stone Pony, The Saint, The Cutting Room, Bluebird Café, Café Coco, Six Flags theme parks, as well as popular clubs throughout New Jersey, New York City, New Orleans and Nashville, many crowds and hearts have been won over by the power and sweet sound of the young talented singer and songsmith, Eryn Shewell.


Eryn began performing her own music in 2007. Within the first year Eryn and band was recognized with three Asbury Music Awards nominations and has been nominated each year in more and more categories. In 2009, Eryn won the Top Female Vocalist award. Eryn now performs locally and nationally, showcasing her original compositions with a few of her favorite cover songs thrown in for fun. "Music has always been my passion, my therapeutic outlet. I'm not just chasing fame; this is my career. I will always work in the music industry in some capacity," she says in her soft speaking voice that belies the powerful tonality that is her trademark.

Eryn embraces every opportunity to perform and write music. She is sought out by other artists as a backup singer because of her natural ability to harmonize. While in New Orleans she was honored to record vocals for blues veteran Walter "Wolfman" Washington's album Doing the Funky Thing. "I love working with other artists and experiencing their music. I have learned something from everyone I've had the pleasure to perform or write with. It's not the same if I can't share it anyway," she says, smiling as she quotes a line from one of her songs.

Eryn's debut album, Window Pane, was released August 31, 2008 and was nominated for Top Local Release at the 2008 Asbury Music Awards.

4th & Broadway, Eryn Shewell's sophomore album available December 19, 2009, continues to showcase her ability to create music that is an inviting fusion of genres blending blues, soul, country and pop into a unique yet somehow comfortable and familiar sound.

Eryn is currently recording her third album.