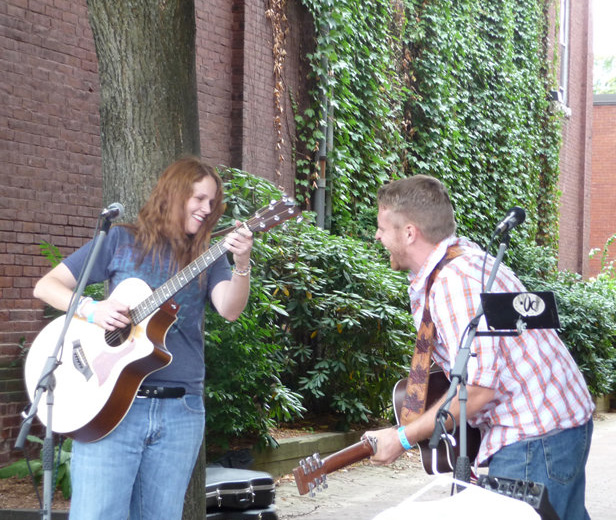 Chasing June is the folk rock collaboration of NJ singer/songwriters, Judy Aron & Steve Coleman.

Judy & Steve met in the summer of 2009 when Judy was on stage at Lake Mohawk's Kroghs. Steve went to have a listen; in about 1-2 minutes, he knew he might have found a writing partner, who could sing her heart out and command her guitar. Both liked the idea of a co-writing duo and quickly went to work as Chasing June.
In this short history Chasing June has been asked to open for National acts as Angel Band and Antje Duevkot. Musikfest 2011 (Bethlehem, PA), an invitation to showcase at the Falcon Ridge Folk Festival for Acoustic Live (NY), several house concerts from NJ to MD, the Keene Music Festival (NH), Listen Live Music (PA), Stone Soup Coffeehouse Series (RI).