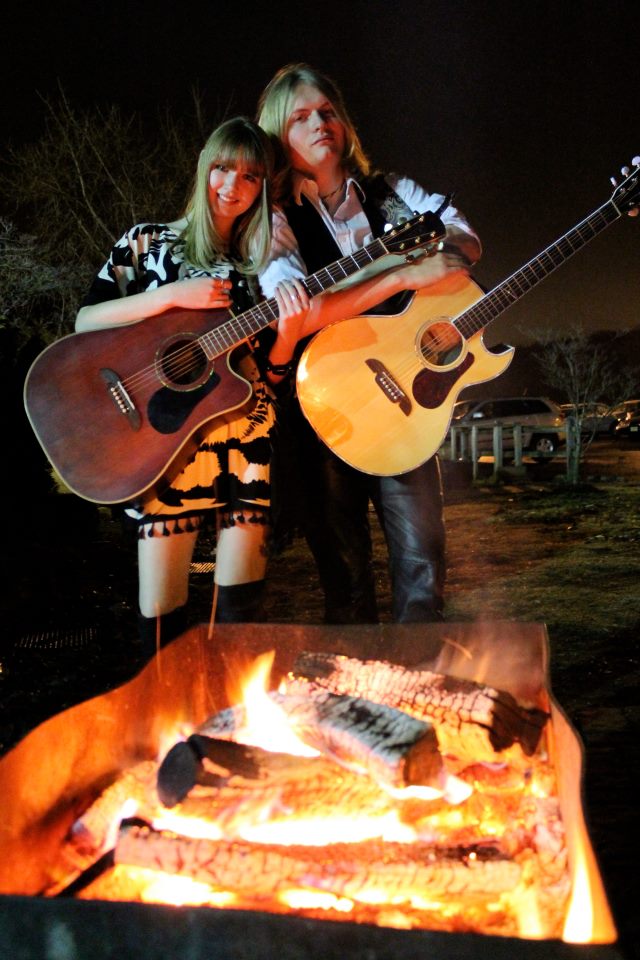 Acoustic duos are a dime-a-dozen these days, but the chemistry between lead guitarist John Graham and singer Chelsea Carlson when they perform is tangible.

The two talented musicians met four years ago in the rehearsal room at Valley Music Center, barely sixteen and new to the world of music and performing. They shaped their musical skills together as students at School of Rock, and realized their mutual love for classic rock such as Pink Floyd and Led Zeppelin.

Over the following years, Chelsea and John continued to grow together, not only on a musical level but on a personal level as well. The duo has been through thick and thin, and this uncommon relationship is reflected through their soulful music. This intimate bond adds a new level of emotion and sets Chelsea and John apart from other acoustic groups, captivating the audience and drawing them in to feel this unique connection.

Unlike what one might expect from an acoustic duo, Chelsea and John are influenced by a wide mix of rock bands - from Jefferson Airplane to the Foo Fighters, and everything in between. Chelsea and John's set always has something for everyone. Chelsea's powerful voice blends seamlessly with John's gritty guitar riffs, resulting in an exciting performance.


This duo brings a new and edgy dimension to acoustic music, and once you've heard them you will be hooked.