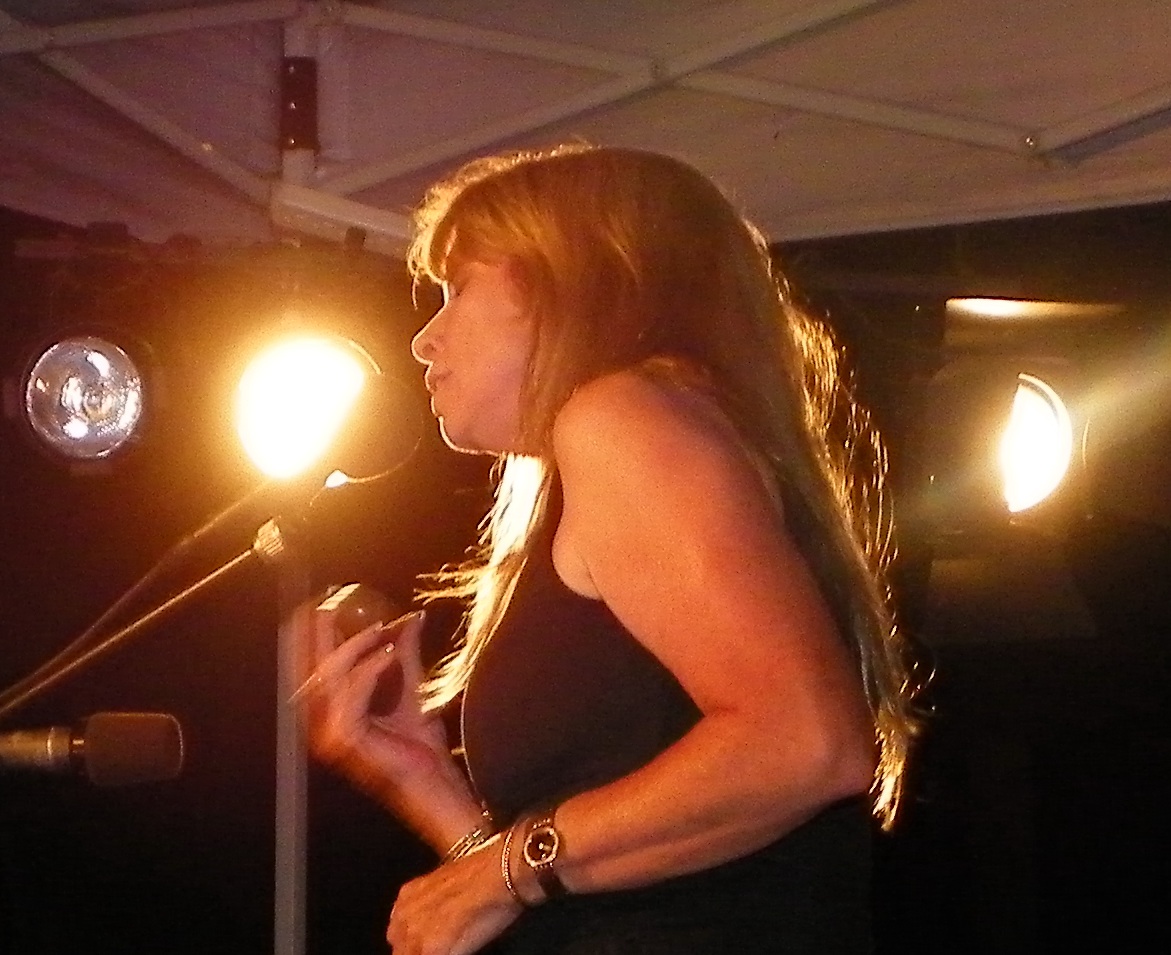 In 2001 Kathy Phillips released her debut album "Sway" (Black Potatoe) to unexpected success and acclaim. In 2002 Kathy was awarded Best Female Artist and Best Song (for Leaves Changing) by New Jersey's Courier News/Gannett Newspaper Group. Referring to the Best Song award, the papers wrote "Phillips' song about out-growing a relationship is good jazzy-folky medicine."

The CD's praise and her intimate live performances at local venues such as the Stone Pony, the Starland Ballroom and the Stanhope House created a tremendous regional following. Phillips' smooth polished sound was described as a graceful connection between rock, folk and pop and drew media comparisons to early Natalie Merchant and Edie Brickell. Phillips' became a compelling indie music force to the point where several tracks from the record were chosen for a popular MTV series.

Five years later Kathy Phillips releases her sophomore CD for Black Potatoe Records entitled CARRIES YOU AWAY. Sticking with a winning sonic formula the CD is once again produced by label owner Matt Angus (Levon Helm, Warren Haynes, Rodney Crowell) and a collection of 11 roots-driven songs of which Phillips wrote eight. Once again Matt and Kathy capture her expressive lyrics, strong melodies, gorgeous harmonies and excellent musicianship.

She performs regularly in the tri-state area with the incredible talents of Walt Bibinger on guitar and Kim Williams on keyboards. Kathy is still writing and will soon record her next album. As a member of the Fleetwood Mac tribute group "Tusk", Kathy ably pulls off (and perhaps surpasses) Stevie Nicks. Kim Williams plays the part of Christine McVie in Tusk.