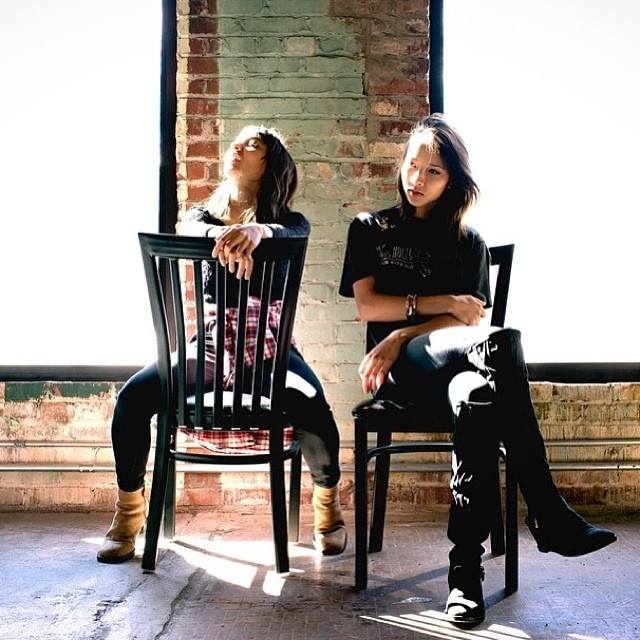 For the past three years they have been performing original material throughout the Northeast—in places such as World Café Live (both Philadelphia and Wilmington), Milkboy, Godfrey Daniels, John & Peters, Steel City, Burlap and Bean (all in PA), the Bitter End (NYC), the Stone Pony (NJ), and the Fez (CT); as well as a number of college campuses including Rutgers, Rowan, Montclair, and Loyola (MD). They've also been featured in a variety of music festivals including Ladybug Festival, Bethlehem's Musikfest, Cape May's Singer/Songwriter Festival, and Black Potato Festival. On radio, their song "Start All Over" was selected as WXPN's Philly Local Pick of the Day, and they have twice been featured guests on the Sirius XM program "Kick out the Jams". In January 2014, Nalani & Sarina released their first full-length album, "Lessons Learned" featuring 14 of their original songs. In addition to Nalani & Sarina's playing and singing, the album features the considerable talents of some of NYC's finest musicians - Will Lee (bass), Joe Bonadio (drums), and Tommy Mandel (keys), Leni Stern (guitar) and Tom 'Bones' Malone (horns).

Says Nalani: "Music means everything to me. Why would I not want to do it as a career?"
Sarina says, "I can't remember NOT singing! We just want to be on stage and perform for everyone as long as we can." Meaningful songs, tastefully played and soulfully sung with amazing harmonies—all wrapped up in a contemporary package. They are building a huge head of steam, soon to be unstoppable!