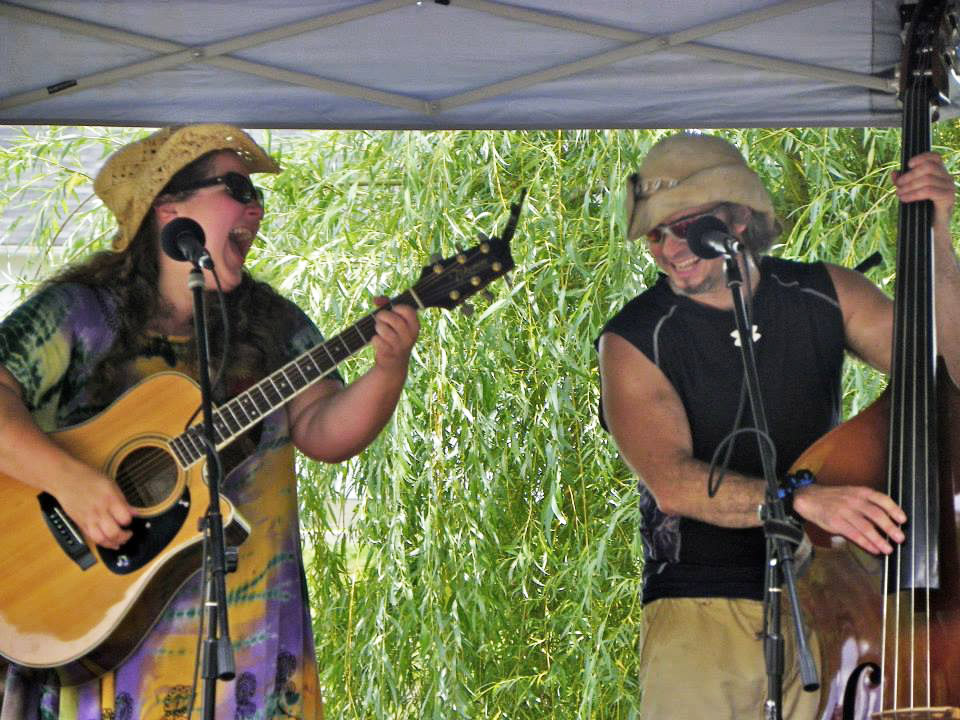 Maribyrd is a singer/songwriter born and raised in the foothills of the Appalachian Mountains in Northern NJ.
Performing as a solo artist, with her bands, and sitting in with lots of the other folks in my musical community, Maribyrd plays acoustic guitar, mandolin, a little bass and loves singing harmonies. She is self-taught on her mom's old nylon string classical guitar. Her debut album "Joe's Basemant" was recorded in 2002, with the help of the north-west Jersey musical community. A new album of her own is in the works.

Artist...
By daylight, a decorative artist, working both in people's homes and out of her studio. Skills include woodgraining, marbleizing, stencils, antiquing, custom wood finishes, furniture refinishing/repair, and gold and silver leaf finishes. Specializing in painting speakers/outlet covers/vents to match just about any finish...wood, stone, tile, wallpaper, paint etc.